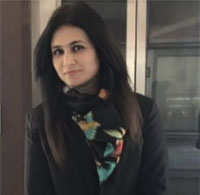 Qualifications: Graduation/NTT/Diploma in computers
About: I am Priyanka Sharma, I am teacher and self dependent women , love to explore new places and I am adventurous and loves to click pictures of nature.I am fun loving person .
Hobbies: I loves to cook, traveling,to make Tiktoks,to play with children.
Skills: Good Communicate skills and the ability to build caring relationships with students, Artist of rangoli.